Our closed loop advertising model covers all the bases...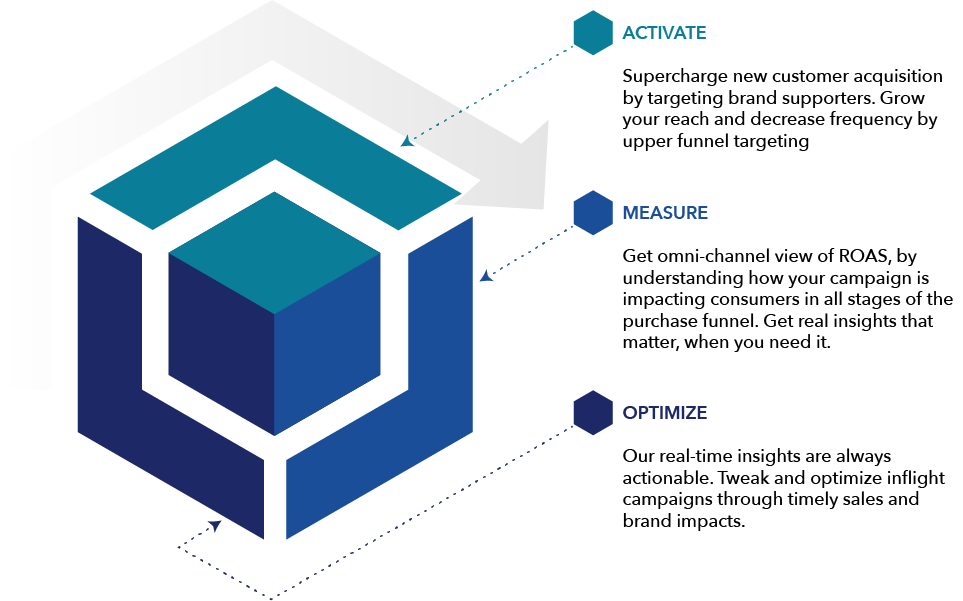 And fully engaging your brand in our ABCS of Marketing

Every good campaign starts with a great target audience. Our identity-based audiences start from unmodelled and unadulterated survey and sales data. Undescriptive demo variables such as age and gender are never used to predict our audiences.

Before consumers buy, they have to be aware of your brand. Our real-time insights make sure your marketing dollars are not spent on brand hostile or even brand unaware consumers.

Consumers today research their purchases more than ever. From the cottage industry of semiprofessional reviewers to Instagram influencers, it is important to capture all the signals of a consumer journey.

COVID is driving a massive shift to online purchases, but not all industries are migrating the same way. Walled gardens, retailers, distributors, DTC channels all muddy the waters, making a multi-pronged approach to sales measurement critical to making the right advertising decisions.
Request a Demo
With Great Customers and Partners

The right
insights turn
every touch point
into a pure
sales
opportunity